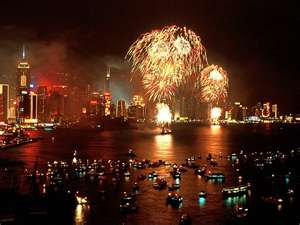 Hong Kong is an amazing place to visit. It is a cultural, financial and travel hub of Asia. Seven million people live there creating a bustling, vibrant metropolis that rivals any place on Earth. Hong Kong has a storied past and promising future. It invites tourists, business people and the curious to sample its delights.
British forces occupied Hong Kong Island in 1841 during the First Opium War. The Chinese refused to allow the British to trade opium there so the British took it by force. The territory was officially ceded to the British by the Treaty of Nanking when the First Opium War ended. The British expanded the territory to include Kowloon Peninsula in 1860 after the Second Opium War. They gained control of Lantau Island and the New Territories in 1898 with a 99-year lease from the Chinese government. In 1997 that lease was up and the United Kingdom returned control of the entire colony of Hong Kong to China. According to the Sino-British Joint Declaration, Hong Kong is supposed to be a special administrative region until 2047.
Significance
Edit
Hong Kong is a great place to shop. You can find just about anything you want in the markets. The Temple Street Night Market is legendary with hundreds of street vendors will selling just about everything. Hong Kong tailors are also legendary. Custom-made clothes can be sewn for you in just a few days. Hong Kong also features amazing culinary delights. Dim Sum restaurants are everywhere and you can eat as much or as little as you want. You can keep expenses down by eating at Chinese bakeries. They serve delicious pastries as well as dishes featuring meat and other hearty fare. There is a Chinese bakery on just about every corner in Hong Kong.
Hong Kong is packed with attractive features. Hong Kong Island has the view from Victoria Peak, Aberdeen with the "junks" floating in the harbor and the beach at Shek O. Lan Kwai Fong is known for its night life. You can take a ferry to Lantau Island and admire the Giant Buddha statue or head to neighbouring Macau to experience the Portuguese influenced former colony.
Hong Kong is a semi-autonomous enclave of the People's Republic of China. It is a fiercely capitalistic society in what is supposed to be a communist country. Hong Kong was a colony of the United Kingdom until 1997 when it was returned to China. The Chinese government retained Hong Kong's capitalism and uses the city as a bridge of sorts with the western world. It is a center of business, finance and trade. The city is also a tourist destination luring travelers from all over the world. It is also a major hub for airlines flying throughout Asia.
Read more: About Hong Kong | eHow.com http://www.ehow.com/about_4565454_hong-kong.html#ixzz1knUV2l5A
Community content is available under
CC-BY-SA
unless otherwise noted.